INTRODUCING THE 2023-24 SEASON
We are delighted to announce this year's Chamber Concert season, designed to dazzle audiences with the best in chamber music.  From a wind quintet to a piano duet, the musicians on this year's series will present music from around the world.  The first five concerts will be held in Newman Auditorium, located in Emeritus Hall on SRJC's Santa Rosa campus.  The final concert, featuring the Alexander String Quartet, will be held at the Glaser Center in downtown Santa Rosa and will include a reception immediately following the concert.
It is our pleasure to present: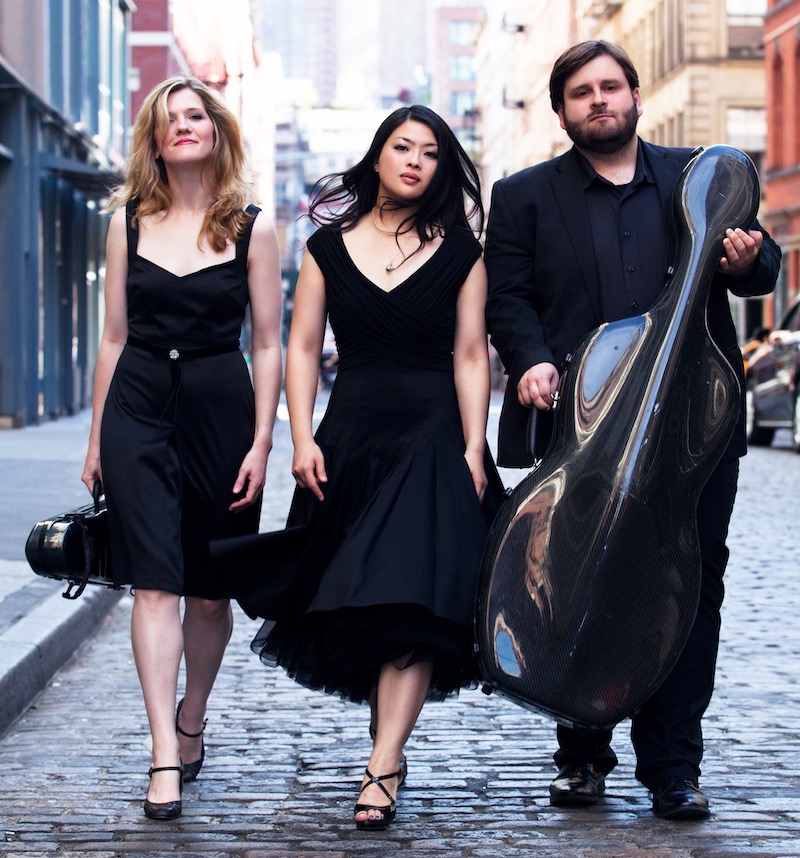 Neave Trio
Friday, November 10, 2023
7:30pm
Newman Auditorium (Emeritus Hall)
SRJC Santa Rosa Campus
off of Elliott Avenue, Santa Rosa CA
Since forming in 2010, Neave Trio -- violinist Anna Williams, cellist Mikhail Veselov, and pianist Eri Nakamura -- has earned enormous praise for its engaging, cutting-edge performances.  'Neave' is actually a Gaelic name meaning 'bright' and 'radiant,' both of which certainly apply to this trio's music making.  The group's 2019 album, Her Voice, was named one of the best recordings of the year by both the New York times and BBC Radio 3.  Critics have said, "Their unanimity, communication, variety of touch, and expressive sensibility rate first tier."
Program:
Mel Bonis, Soir, matin for Piano Trio, Op. 76
Reena Esmail, Piano Trio
Claude Debussy, La Mer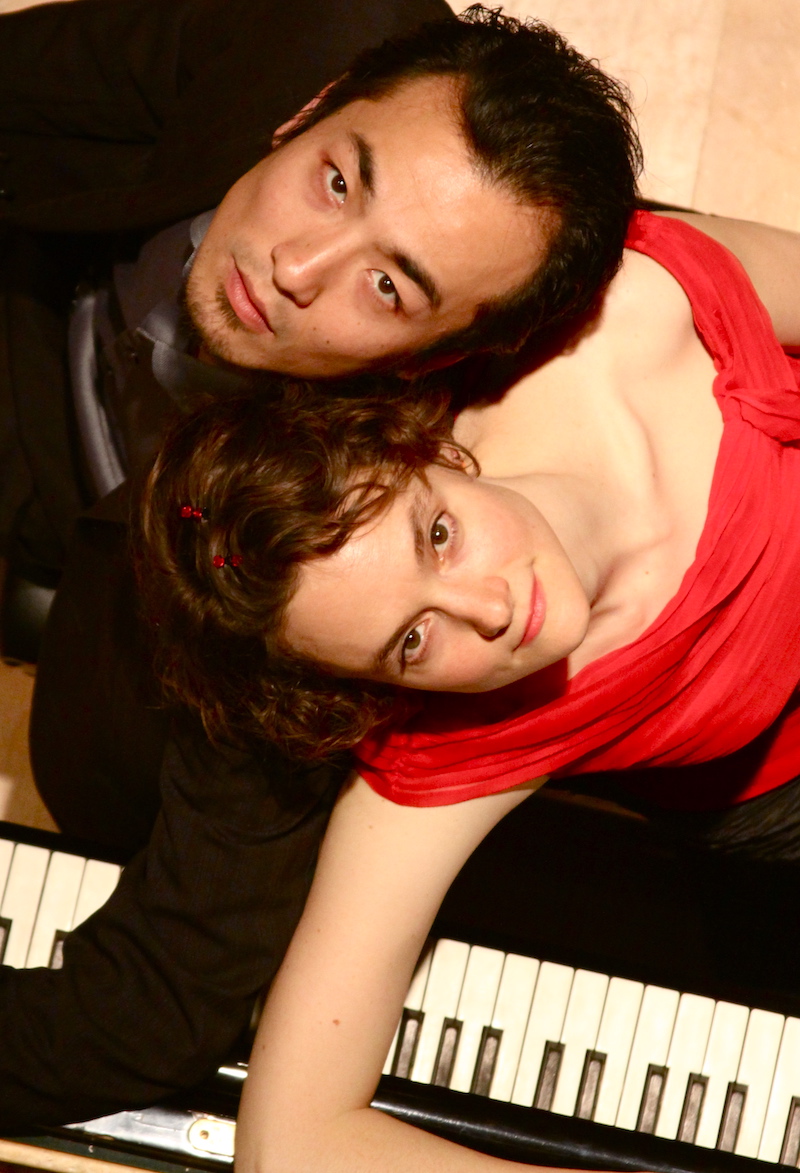 ZOFO Duet
Sunday, December 3, 2023
4pm
Newman Auditorium (Emeritus Hall)
SRJC Santa Rosa Campus
off of Elliott Avenue, Santa Rosa CA
Since joining forces as a professional duo in 2009, internationally acclaimed solo pianists Eva-Maria Zimmerman and Keisuke Nakagoshi have electrified audiences from Carnegie Hall to Tokyo Japan with their dazzling artistry and outside-the-box thematic programming for piano-four-hands.  This Grammy nominated, prize-winning Steinway Artist Ensemble--one of only a handful of duos worldwide devoted exclusively to piano duets--is blazing a bold new path for four-hands groups by focusing on 20th and 21st century repertoire and by commissioning new works from noted composers each year.
Program:
ZOFORBIT: A Space Odyssey (this is a 65 minute program without intermission
Gustav Holst, 5 movements from The Planets
Urmas Sisask, 6 movements from The Spiral Symphony
George Crumb, 2 movements from Celestial Mechanics
David Lange, Gravity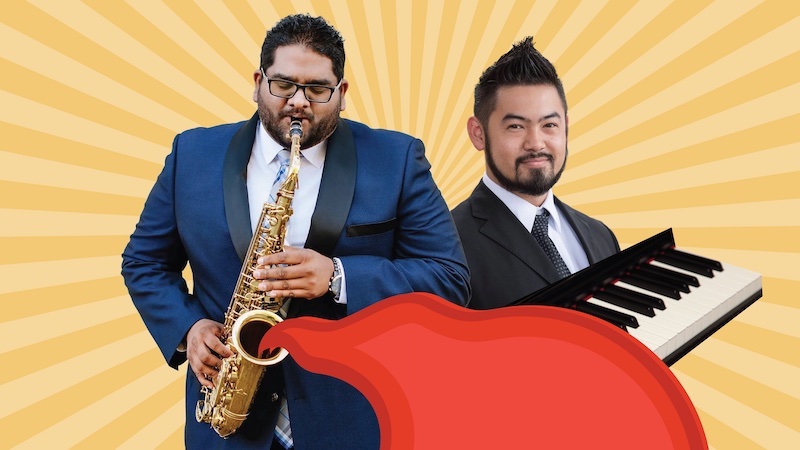 Duo HaLo
Sunday, January 21, 2024
4pm
Newman Auditorium (Emeritus Hall)
SRJC Santa Rosa Campus
off of Elliott Avenue, Santa Rosa CA
Described as "virtuosic and heartfelt," Duo HaLo has performed all over the U.S. as one of the country's leading saxophone and piano duos.  Featuring award winning musicians Andrew Harrison (saxophone) and Jason Lo (piano), the duo has mesmerized audiences by showcasing new and exciting works for saxophone and piano, while arranging and transcribing celebrated works from other classical instruments.
Program:
Stephen Lias, Imaginary Folksongs (Parts 1 and 2)
Florence Price, Three Negro Spirituals
Lori Laotian, Journey
Ryota Ishikawa, Rhapsody on Japanese Folksongs
Jennifer Jolley, Lilac Tears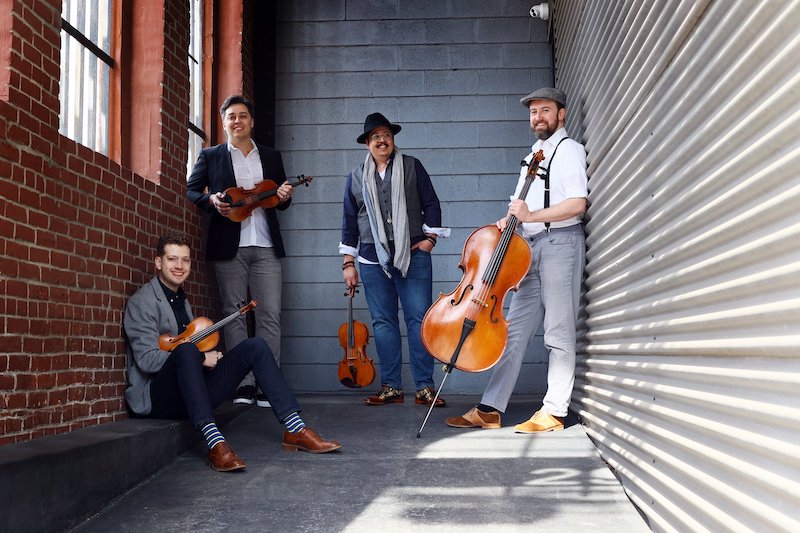 Beo String Quartet
Friday, February 9, 2024
7:30pm
Newman Auditorium (Emeritus Hall)
SRJC Santa Rosa Campus
off of Elliott Avenue, Santa Rosa CA
The eclectic and highly polished Bea String Quartet, founded in 2015, has created a niche for itself as a daring, genre-defying ensemble.  Rigorously trained in the classical tradition, violinists Jason Neukom and Andrew Giordano, violist Sean Neukom, and cellist Ryan Ash also know their way around contemporary expression, including the use of electronics, live sound processing, and spatial audio manipulation.  The quartet has been described as "an ensemble whose music-making spears to the heart as well as the mind."
Program:
Bach, Contrapunctus No. 1 from the Art of Fuge, BWV 1080
Haydn, String Quartet in G major, Op. 33 No. 5 Hob.111:41
Sean Neukom, El Balcón
Gabriela Ortiz, Mictlán (Place of the Dead) from "Altar de Muertos"
Beethoven, String Quartet No. 15 in A minor, Op. 132
WindSync
Friday, March 1, 2024
7:30pm
Newman Auditorium (Emeritus Hall)
SRJC Santa Rosa Campus
off of Elliott Avenue, Santa Rosa CA
Versatile and vibrant, the musicians of WindSync have been described as "playing many idioms authoritatively, elegantly, with adroit technique, and with great fun," showing off the uniquely wide-ranging sonorities of the wind quintet.  The group's charismatic and personal performance style, combined with a three-pronged mission of artistry, education, and community-building, lends WindSync its reputation as a "group of virtuosos who are wonderful people, too." Winner of the 2012 Concert Artists Guid Victor Elmaleh Competition and the 2016 Fischoff National Chamber Music Competition, WindSync celebrates its 15th anniversary in 2024.
Program:
Miguel del Aguila, Sambeada
Dieterich Buxtehude, Passacaglia in D minor
Mozart, Serenade in C minor K. 388
Viet Cuong, Flora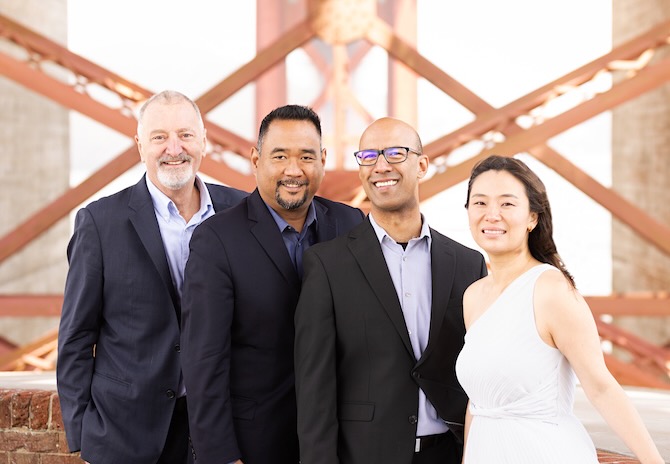 Alexander String Quartet
Sunday, April 7, 2024
4pm
Glaser Center, 547 Mendocino Avenue
Santa Rosa CA
*reception immediately following concert
The Alexander String Quartet has performed in the major music capitals of five continents, securing its standing among the world's premier ensembles and has been an audience favorite since the group first appeared at SRJC.  The Alexander String Quartet is a vital artistic presence in its home base of San Francisco, serving since 1989 as Ensemble in Residence for San Francisco Performances and Directors of the Instructional Program for the Morrison Chamber Music Center at San Francisco State University.  Quartet members include: Zakarias Grafilo, violin; Yuna Lee, violin; David Samuel, viola; and Sandy Wilson, cello.
Program:
Haydn, Quartet in C major, Op. 33, No. 3 "The Bird"
Barber, Quartet in B minor, Op. 11
Korngold, Quartet No. 3 in D major, Op. 34